Jefferson County Detention Center
110 S. Washington St.
Boulder, MT 59632
Tel: (406) 225-4091
Someone you know arrested in Jefferson County, and you need to find out if they are still in Jefferson County Detention Center jail? Use this jail roster tool to find an inmate. Click the "Jail Roster" button and you'll be forwarded to the Jefferson County Detention center jail roster listing of current inmates.
JEFFERSON COUNTY DETENTION CENTER VISITATION
Inmates will receive no more than 45 minutes of visitation on any given visitation day. Times of visitation to Jefferson County, MT Detention Center:
Tuesday 9am-6pm
Saturday 9am-6pm
Sunday 9am-6pm
Visitation will also be held on the following holidays from 9am-6pm: New Years Day, Memorial Day, July 4th, Labor Day, Thanksgiving Day and Christmas Day.
If you are a friend or family member and are traveling more than 200 miles one way for visitation please have the inmate you wish to visit, fill out a special request form for an extended visit.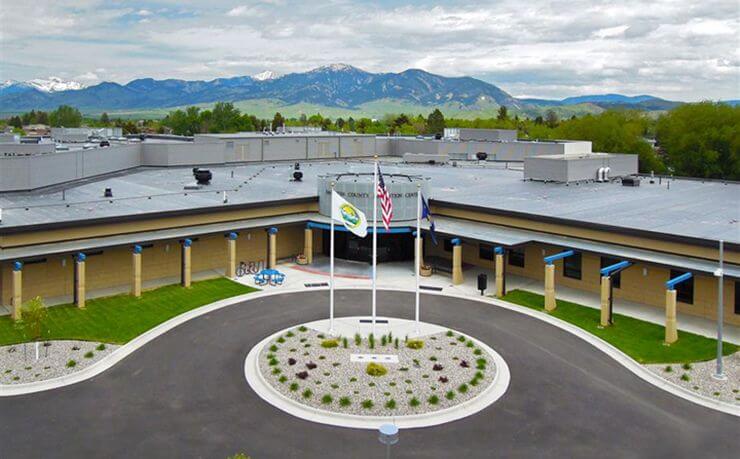 The Jefferson County Detention Center is an adult 24 bed facility located in Boulder Montana. The detention center staff is responsible for the care and custody of individuals accused of a crime, convicted individuals awaiting sentencing, sentenced inmates awaiting transport.
If you don't see the inmate you're looking for, chances are that defendant has been released. Check with your Montana Bail Bondsman or your attorney.
Map To Jefferson County Detention Center
The map below offers directions to the Jefferson County Detention Center in Boulder, Montana. If you are trying to bail someone out or do an inmate search and cannot find the defendant, contact a Boulder bail bondsman.
Cities Using The Gallatin County Detention Facility
Incorporated Cities in Jefferson County
Boulder, Clancy, Montana City, Elkhorn, Jefferson City, Basin, Cardwell, Rader Creek, South HIlls, Alhambra
Other Populated Places in Jefferson County
Amazon, Bernice, Corbin, Elk Park, Homestake, Leadville, La Hood Park, Louisville, Pappas Place, Paul PLace, Piedmont, Pipestone, Renova